Sustainability Management
SeAH Special Steel aims to deliver a sustainable environment and a better society to the next generations. Our journey towards a brighter future begins with the unwavering belief in the potential for human life to become more beautiful.
ESG
As steel has a growing impact on humans, SeAH Special Steel considers ESG as the core value of the company and announces 'Green Steps for the Next Generation,' pursuing values to create a better world. Reflecting being eco-friendly, social responsibility, a transparent governance as the priority of the management direction, SeAH Special Steel strives for a sustainable life for the future generation. The blueprint that SeAH Special Steel aims to realize envisions a future where a better society and environment coexist in harmony. We promise to deliver the value of steel to the coming, beautiful world.
- SeAH Special Steel -
"Green Steps for
the Next Generation"
ESG management

Response to climate change
SeAH Special Steel pursues systemic management through the application of highly efficient facilities and monitoring systems to reduce carbon emissions. We aim to reduce carbon emissions by 10% by 2030 and are planning and executing a medium-to-long-term roadmap to achieve carbon neutrality by 2050.

Strategic Initiatives
Manage energy monitoring

Equip with high-efficiency facility

Expand the use of renewable energy

Reduce waste production
Environmental management
In today's world, where environmental issues are of utmost concern on a global scale, eco-friendly projects and energy conservation activities are not solely a matter of a company's social responsibility for environmental protection but also a vital aspect of its sustainability.
SeAH Special Steel has devised a comprehensive strategy and established an organizational framework and system to actively engage with global climate agreements and reduce greenhouse gas emissions as a contribution to the prevention of global warming. As a result, it has been certified with ISO 14001 Environmental Management System and actively working toward low carbon and green growth.

01Minimizing the use of raw and subsidiary materials and increasing the usage of recycled materials
02Create future energy sources by processing eco-friendly raw materials and producing eco-friendly products
03Recycle renewable resources to ensure resource recirculation
04Improve process operating rate and reduce the amount of facility usage to minimize environmental impact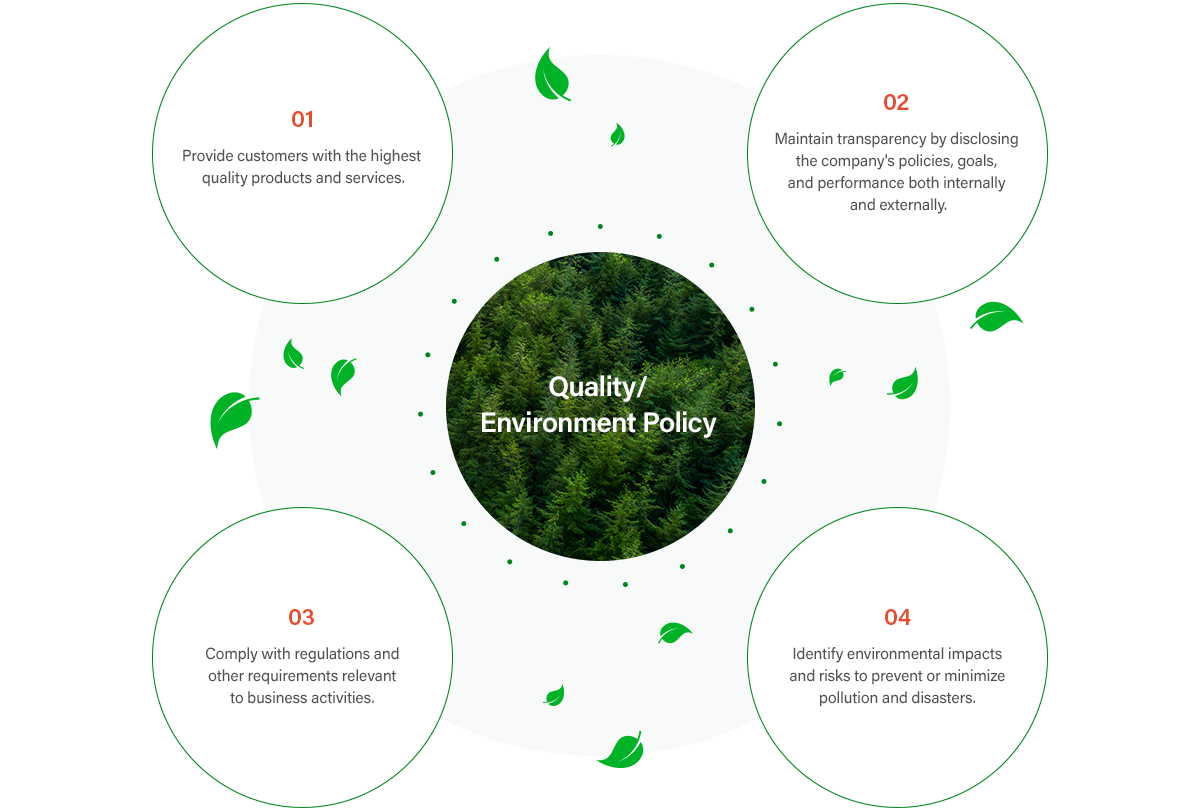 ESG rating
KCGS overall rating

Environment

Social

Governance
Certificates
Having ESG management as a core value,
SeAH Special Steel has achieved various certificates
to set a mid-to-long-term roadmap and achieve cooperative environment, social, and governance.
Go to Certificates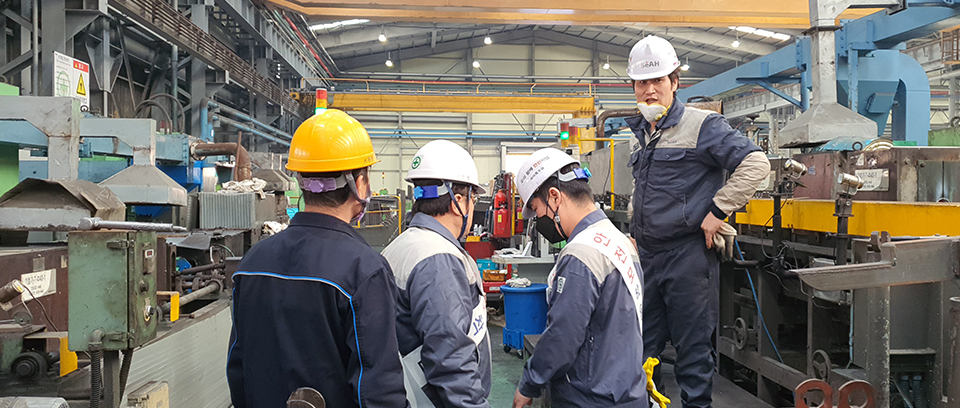 Establish a clean business place
To prepare for the strengthened safety and environmental regulations, we put our best effort into establishing a clean business place by setting preemptive standards and minimizing safety and environmental risks.
Constant monitoring and preparation for enactment and revision of safety and environmental regulations
Thorough management of chemical substances and strengthen preventive measures for accident
Enforce preventive measures and activities through self-established standards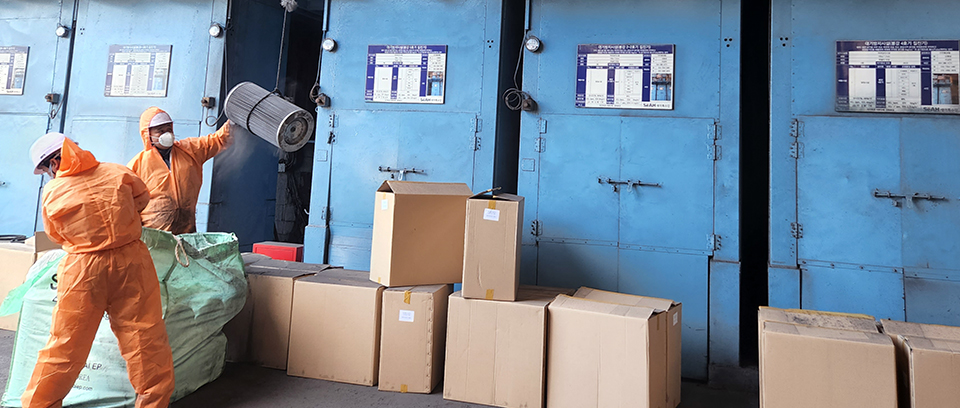 Minimize environmental pollutants
Seah Special Steel conducts activities for reducing environmental pollutants, such as air and water pollutants, waste, and more, to minimize the emission of pollutants.
Stable wastewater treatment through preventive maintenance
Replace bag-filters of filter and dust collector facility twice a year
Continuously increase the ratio of recycling waste
Manage each type of waste by basic unit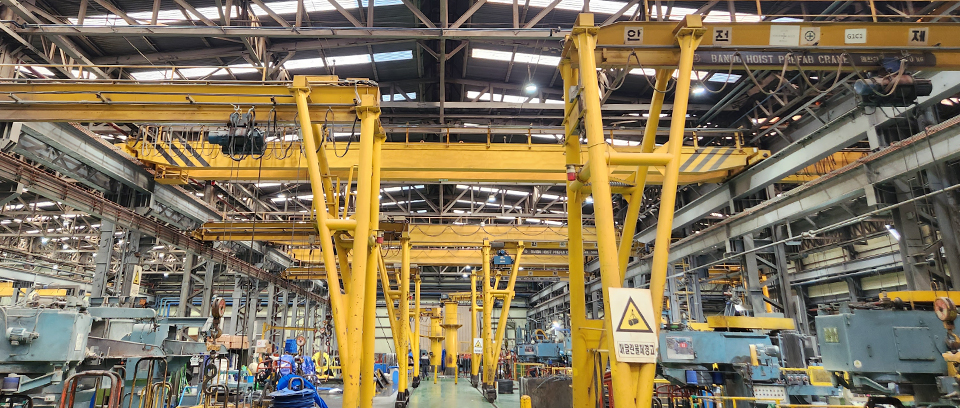 Energy saving and cost reduction
By reviewing and analyzing pending issues through continuous monitoring of the business environment, we work hard to improve costs companywide.
Push forward the strategy of energy management by objectives
Enhance productivity by operating hours management
Deploy cost reduction activity of consumable materials